Do any of these statements sound familiar?
Are your service advisors properly trained on effective word tracks that sell?
How many advertising dollars are you spending each month in the hope of turning price leader coupons into realistic transactions and or a future customer?
Have you invested in training your service sales personnel aside from the basic required factory training?
Most new and used vehicle departments have sales meetings daily. When was the last time your service department held a service sales meeting with service advisors and discussed minimum standards of sales and gross profit performance expectations?
If that was done, has anyone trained the service advisors how to attain these performance expectations?
Do your service advisors know the three stages of a service sale transaction and how to execute them?
Is your service driveway staffed properly and able to have service advisors effectively meet and greet customers, establish a rapport, perform a walk around, open the hood, review vehicle history, perform a menu presentation and desk the deal?
Keep in mind, service advisors may also book the repair orders, follow up with the customers throughout the day with progress updates, generate and provide pricing, perform appointment scheduling and assure an active delivery. Some service advisors also perform the cashiering role as well. Can this be accomplished effectively in your dealership?
How many repair orders should my service advisors handle per day?
The benchmark number of repair orders that service advisors should handle per day is 15-18 for domestic dealerships. High line import benchmark repair order count of 10 -12 is less, due to the demographics and expectations of the customers. In addition, the dollar amount of the transaction is significantly higher – requiring more attention. There is also a direct correlation to the amount of time spent with the client and the dollar amount they spend with you - another good reason to perform the walk around!
Where does this benchmark of repair orders, handled per advisor daily, come from?
On an eight hour day, there is approximately 27 minutes per transaction available based on 18 repair orders written. Obviously, there are carry over repair orders, phone calls, appointments and issues throughout the day not pertaining to the current repair orders that would require service advisors time as well. Even with these considerations, there is ample time to perform an effective walk around with this repair order count. The walk around and recommendations being suggested are relevant to the mileage of the vehicle so the time requirement to perform effective walk around's will vary. In most cases, the actual walk around portion of the sales process takes less than 5 minutes.
Why is it difficult for dealers to implement an effective walk around process?
- The walk around may be too much of a vehicle inspection procedure versus a customer relationship building process and it may take too long;
- Lack of service advisor training on how to perform the walk around process and control the sale;
- Lack of service advisor training on effective word tracks that sell!
- Improper service advisor staffing;
- Ineffective compensation plans;
- Ineffective appointment scheduling;
- Service advisor comfort zone;
- Lack of management accountability and follow through of the process.
What is it costing younot to have a walk around / point of sale process in your dealership?
Let's assume you have 700 Cp R.O's monthly @ 1.60 customer pay labor hours per repair order at $74.00 CP ELR @ 70% labor GP retention and a $90.00 labor rate. In addition, a 75% CP part to labor ratio @ 36% CP parts GP retention.
An effective selling system at the point of sale incorporating walk around's will attain a 2.10 hour per repair order or at least an additional .50 labor hours based on your actual numbers. The increase in CP labor sales is computed as 700 R.O's x .50Hrs. (350 FRH's) x $74.00 ELR which equals $ 25,900.00. The increase in CP labor GP @ 70% GP retention is $18,130.00.
Remember, in addition to up selling CP labor, there is an additional $.75 in part sales for every $1.00 in labor sold in this typical example. The increase in part sales at 75% part to labor ratio is another $ 19,425.00. The CP parts gross profit increase at 36% GP retention is an additional $6,993.00. Total monthly CP labor and parts gross profit increase is $25,123.00 or $301,476.00 annually!
In addition, you just improved the morale of the technicians by adding an additional 350 hours into the shop for the month as well.
Not Bad! No additional repair order count required, no additional advertising dollars spent, no additional coupons, no additional discounts, no gadgets, just fundamental operating systems!
Oh… But there is more money left on the table in this deal!
In addition to this financial increase, there is significant gross profit still being left on the table in this example because the customer pay effective labor rate and parts gross profit
retention are out of line as well. That's a topic for another article.
How much would this additional $301,476.00 increase your Fixed Coverage percentage annually?
Would it make more sense to implement an effective selling system in your service department to address the financial opportunities you have today instead of looking for a Silver Bullet to increased profits?
Many dealers keep searching for that technology gadget or Silver Bullet to attain exceptional sales performance and customer satisfaction. At the end of the day, it is people systems, structure and accountability that drives sales performance and the bottom line!
Retail automobile dealers deserve a realistic return on investment, No More, No Less! Many dealership service and parts departments have additional and significant financial opportunities just by attaining a realistic industry benchmark level of sales and gross profit retention performance.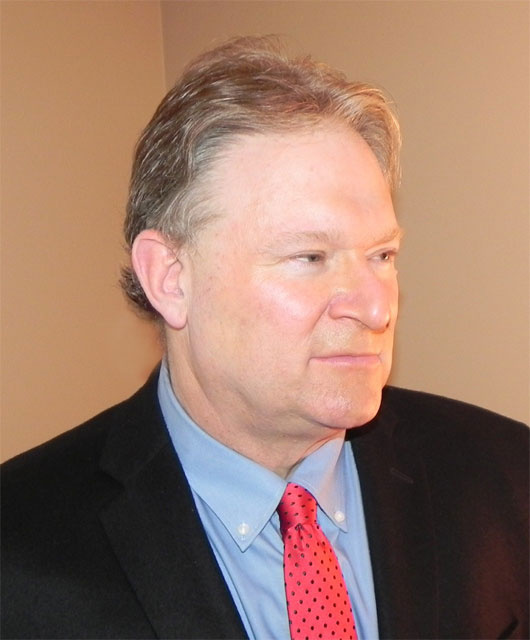 John Sheriff is the owner and founder of Sheriff 5-Star Fixed Operations Consulting. He has consistently generated proven results by increasing fixed operations profits and customer satisfaction both domestic and import retail automotive dealerships throughout the United States for over 30 years. John has a unique, real world, savvy and proven approach with dealership management and personnel to attaining their buy-in of the processes that generate bottom line results. John's retail automotive dealer client base has enjoyed millions of dollars in additional profits through his assessments, systems, training and processes. John also works as a contract consultant in addition to having his own firm. John is also recognized as a keynote speaker for fixed operation seminars for Ford Motor Company, Dealer 20 groups and automobile accountancy firms.
ADMINISTRATION
FIXED OPS MAGAZINE
ADVANCED SERVICE ADVISOR SELLING TECHNIQUES